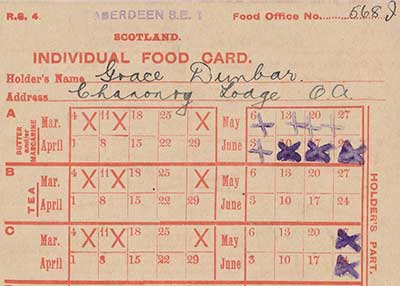 Detail from a 1918 ration card (Acc.9446).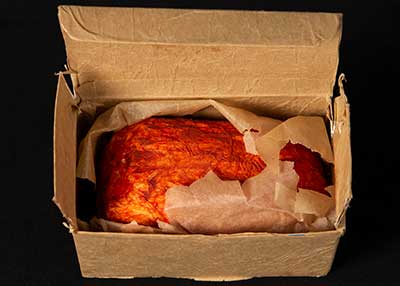 A 'gingerbread' made by young people from Stirling.
The Youngwummin project gave young people across Scotland the opportunity to find out more about the lives of Scots women during the First World War.
A group of young researchers from Stirling recreated a wartime recipe for gingerbread and produced a sculpture of what the imagined cake would look like. Their creation represented their exploration into role young women played in the home during the war, and how this was impacted by the conflict.
When rationing of meats, fats and sugars was introduced in Scotland in the summer of 1918, Scottish women responsible for 'keeping home' faced a daily challenge to feed their families. Each individual received a personal ration card, to be used at a designated shop. The Library holds a set of personal ration cards dating from 1918, as part of a collection of material from the Smith family, from Aberdeen (Acc.9446).