The major exhibition at the National Library of Scotland in 2011 put the spotlight on censorship over the years. It ran from 24 June to 30 October.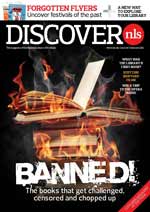 For as long as there have been books there has been book censorship.
Reasons for censorship may have altered over the centuries, but the suppression — and prosecution of authors — goes on.
Books that challenge
In the 'Banned books' exhibition, visitors will see books that have been challenged or stifled on the grounds of religion, politics or morality.
Although we concentrate on the UK we have included material that has been banned, censored or challenged in other countries too.
Some exhibits will be no surprise. When exploring controversial material, we could hardly ignore 'The Kama Sutra' or 'Lady Chatterley's lover', for instance.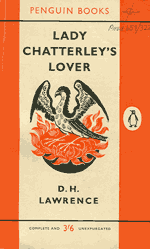 Harry Potter books, though? And why would a banned publications list include 'Woman's Weekly' magazine? Offence can be caused by unexpected items, as the exhibition illustrates.
Censor and author
Visitors will also learn about the relationship between censor and author, which can involve extreme personal risk. As a way of avoiding the challenge, authors sometime choose to censor their own work or to publish anonymously or overseas.
Key themes
Using material from mostly collections at the National Library of Scotland, 'Banned books' focuses on five themes to tell the story of censorship:
Some of the items on display are: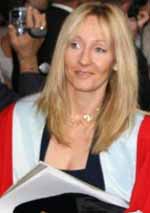 J K Rowling
'Harry Potter and the sorcerer's stone', by J K Rowling
'Lord of the Flies'. by William Golding
'Trainspotting', by Irving Welsh
'Father Ted: The complete scripts', by Graham Linehan and Arthur Matthews
'Ulysses', by James Joyce
'Spycatcher', by Peter Wright
'The Kama Sutra in pop-up', by Sir Richard Burton
A copy of the ' dodgy dossier' relating to Iraq's alleged ability to deploy weapons of mass destruction in 45 minutes.
Until 31 October you can:
View 'What the butler saw' — a peepshow-type display of 'censored' images from 'Fanny Hill'
Walk the 'Corridor of power', where there are details of legislation, banned authors, and material that has been seized
Read copies of some of the items featured.
A subject for discussion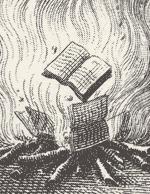 Curators at NLS hope that the exhibition will encourage a healthy debate on the question of censorship of the printed word.
To complement what's on show, we have a series of summer and autumn events designed to stimulate thought and discussion.
For Banned Books Week in September, we ran a quiz on opening lines from books that have been challenged on publication.