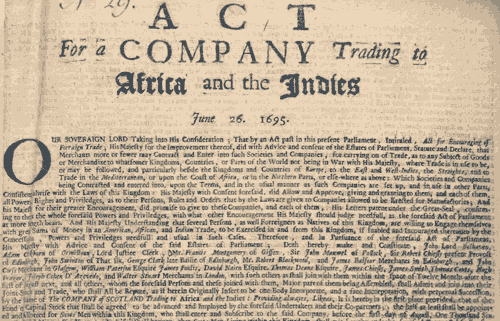 First page of the Act of Parliament founding the Company of Scotland.
On 26 June 1695 the Scottish Parliament published this Act founding the Company of Scotland Trading to Aftica and the Indies.
The company was formed to boost Scotland's economy by trading Scottish-made goods around the world.
Its capital was to be £600,000 sterling, with half raised in Scotland and half in England.
This document and other archival material featured in the Scotland and Darien display at the National Library of Scotland from 1 July to 31 August 2011.