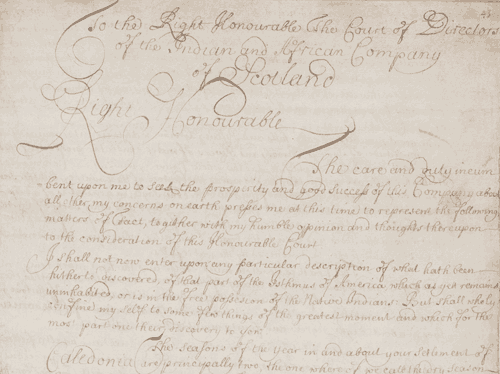 William Paterson's proposal for the establishment of a trading colony at Darien, around 1696.
Scots-born merchant William Paterson approached the Company of Scotland with a proposal for the foundation of a trading colony in what is now Panama.
Paterson believed that this small area of land linking the Atlantic and Pacific oceans was the 'door of the seas, and the key of the universe'. He thought it would allow Scottish-made goods to be transported easily across the world.
This document and other archival material featured in the Scotland and Darien display at the National Library of Scotland from 1 July to 31 August 2011.