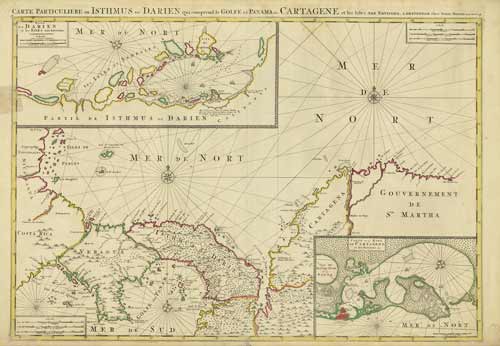 'Carte particuliere de Isthmus ou Darien, qui comprend le Golfe de Panama &c Cartegene, et les isles aux environs'.
This is the main French map of Darien. As well as an overview of the area, it has a detailed inset of Darien.
It is a large, attractively coloured flat sheet in good condition.
This map and other archival material featured in the Scotland and Darien display at the National Library of Scotland from 1 July to 31 August 2011.