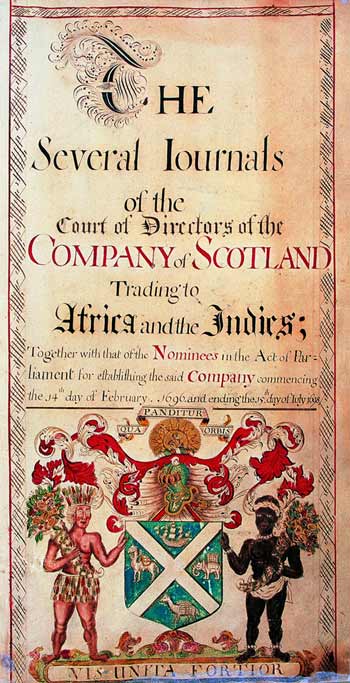 This is the frontispiece of the first of three volumes recording the minutes of meetings of the Company of Scotland's Court of Directors. © RBS 2011.
The coat of arms reflected the company's broad ambitions and international horizons.
The Latin motto means: 'Where the world is opened up its strength, being united, becomes stronger'.
This document and other archival material featured in the Scotland and Darien display at the National Library of Scotland from 1 July to 31 August 2011.