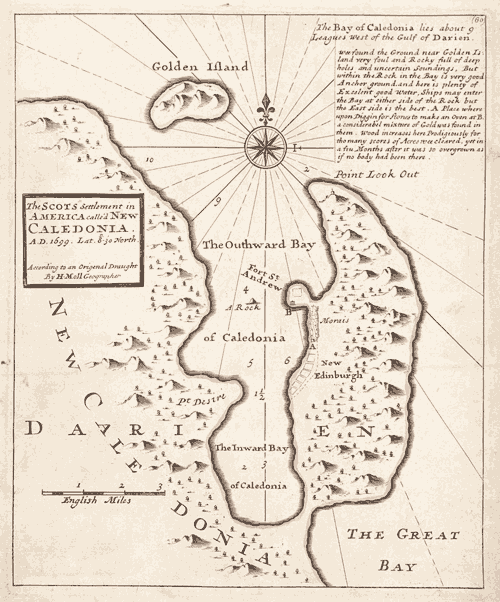 Map of Darien by Herman Moll, engraved around 1730.
Published in Moll's 'Atlas minor' in 1736, this map is entitled:
'Scots settlement in America calle'd New Caledonia. A D 1699  according to an origenal draught by H Moll.'
It is the most detailed of the Darien maps, with relevant supporting text, such as:
'A place where upon Diggin for stones to make an Oven at B, a considerable mixture of Gold was found in them.'
This document and other archival material featured in the Scotland and Darien display at the National Library of Scotland from 1 July to 31 August 2011.