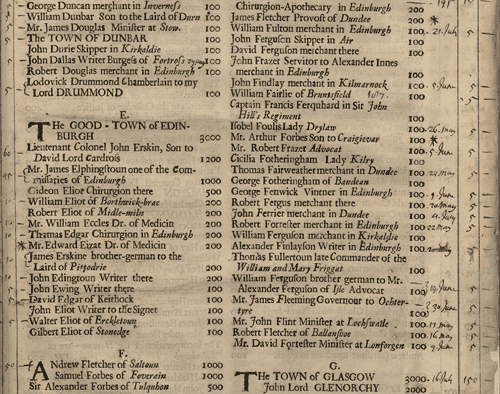 Detail from a list of subscribers to the Company of Scotland, 1696. © RBS 2011.
The list of subscribers to the Company of Scotland contains details of everyone in Scotland who pledged money. In all there are over 2,000 names.
English investors soon raised their share of the capital.
However the directors of the East India Company feared that their monopoly would be broken and their business ruined. They turned King William and the English Parliament against the venture, and English investors then withdrew their support.
The Scots investors became determined to raise the new capital target of £400,000 themselves. They met their target in August 1696.
This document and other archival material featured in the Scotland and Darien display at the National Library of Scotland from 1 July to 31 August 2011.