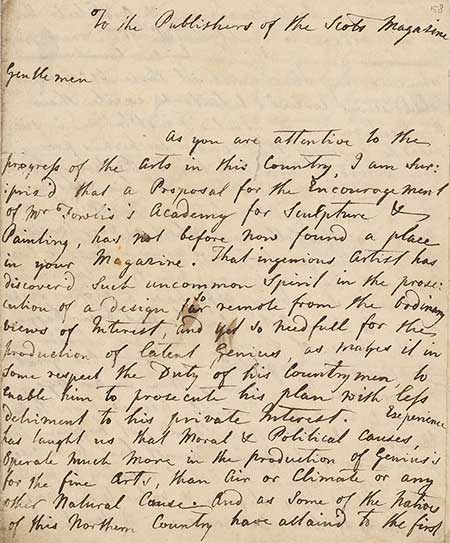 Alexander Carlyle letter to the 'Scots Magazine' around 1759 [Library shelfmark: MS.23920, f.158].
The Foulis Academy in Glasgow was a prominent school of arts and design during the Enlightenment period, attended by many prominent individuals.
Alexander Carlyle (1722-1805) was a member of the prestigious Select Society of the time, representing Edinburgh's intellectual elite.
He had studied the arts at Edinburgh University, and wanted to draw attention to the value of the Foulis Academy.
In a letter to the 'Scots Magazine', Carlyle said he believed Scots had achieved great things in poetry, music and architecture, and felt that the Academy would do the same for painting.