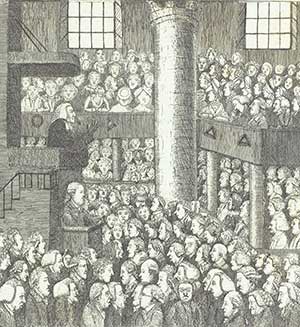 Engraving of Dr Alexander Webster at
the Tolbooth Church by John Kay, 1785.
Late-17th-century Scotland has been characterised as a nation in decline, lacking sovereignty and torn by religious and political factions.
Several avaricious, members of the aristocracy strived for the King's approval, while there were uprisings of fanatical groups.
A contrary picture is of Scotland as a nation on the cusp of greatness.
The country's ancient universities and its established institutions were nurturing the professions and facilitating philosophical exchange of ideas, which helped foster the Enlightenment.
In this section, visitors can gain an appreciation of the individuals, laws and events which set the scene for the advent of the Enlightenment in Scotland.
Highlights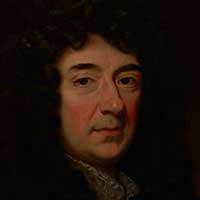 Founder of the Advocates Library
The Advocates Library was one of several institutions still existing today, which helped nurture the Scottish Enlightenment. It was inaugurated in 1689 by Sir George Mackenzie (1636/1638-1691).
More about Sir George Mackenzie
Exemption articles of the Treaty of Union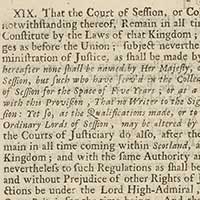 Scotland did not have sovereignty owing to the Acts of Union of 1707, however, the independence of the Scottish legal system was preserved by Article XIX of the Treaty of Union.
More about Article XIX of the Treaty of Union
More section highlights
Among the items in the 'Pre-Enlightenment Scotland' section are:
First volume of 'The Scots Magazine' from 1739
Sir George Mackenzie's inaugural speech on the foundation of the Faculty of Advocates Library.
Additional