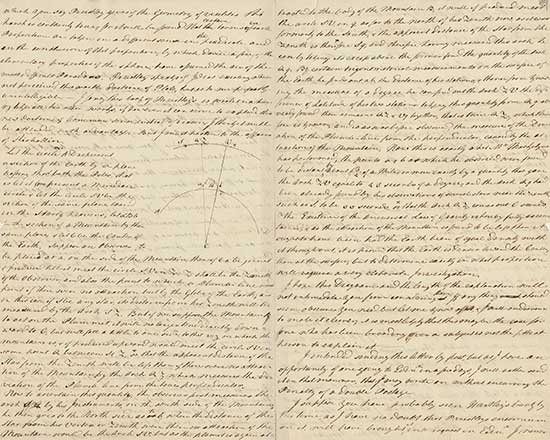 John Playfair to William Robertson on scientific experiments at Schiehallion, 1774 [Library reference: MS.3942, ff.168-9].
John Playfair (1748-1819) was a scientist and a professor at the University of Edinburgh.
He visited Schiehallion, a mountain in Perth and Kinross, where an experiment to calculate the mean density of the earth took place in the summer of 1774.
The movement of a pendulum due to gravitational forces formed part of the procedure.
In this document, Playfair describes how some of the measurements were made.
This letter was sent to William Robertson, the son of the noted historian and Principal of the University of Edinburgh who shared the same name.