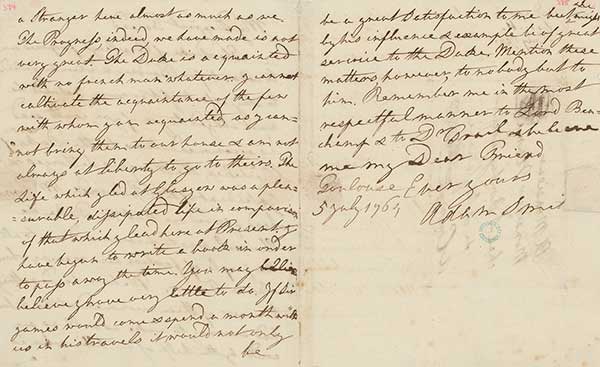 Letter from Adam Smith to David Hume, 1764, [Library reference: MS.23157, No.32].
Featured by permission of the Royal Society of Edinburgh.
Before his work 'The Wealth of Nations' was published, the philosopher and economist Adam Smith (1723-1790) spent time in France.
He worked as a tutor to the young Duke of Buccleuch, Henry Scott (1746-1812).
While in France, Smith penned a letter to his close friend and confidant David Hume. He wrote: 'I have begun to write a book to pass away the time'. This may be the earliest reference to 'The Wealth of Nations'.
Read more about 'The Wealth of Nations'.