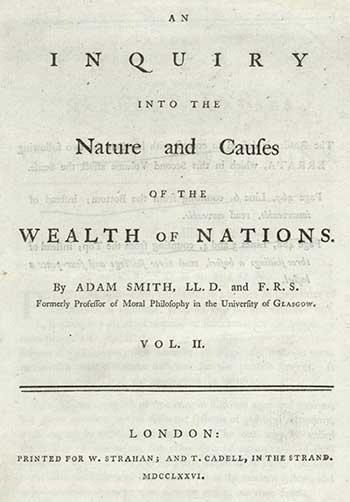 An Inquiry into the Nature and Causes of the Wealth of Nations, 1776 [Library shelfmark: Bdg.m.38].
Perhaps the most enduring work of the Scottish Enlightenment, 'The Wealth of Nations' was Adam Smith's great masterwork on economic theory.
The work is an inquiry into how states acquire wealth and how its benefits should be measured or judged.
Smith advocated a free market economy but was alert to the detrimental effects of commercialism on the individual.