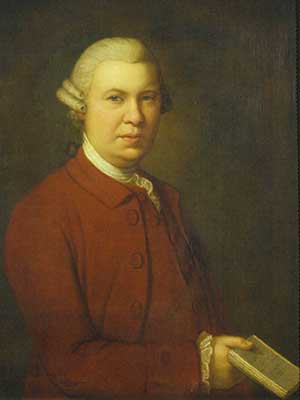 In 1768, Edinburgh-born John McMurray took over the bookselling business of William Sandby at 32 Fleet Street, London.
In reaction to the anti-Scottish feeling in London at the time, one of his first actions as a bookseller was to drop what one of his friends called 'the wild highland Mac' from his name.
Although with no previous experience of the book trade, Murray took to the risky late 18th century professions of publishing and bookselling. He began by reissuing a wide range of works and later started publishing new works.
John Murray I published about 1,000 titles, and was the sole publisher more of more than than a third of them.
These included many important medical and scientific titles including a quarterly periodical 'Medical Commentaries' and Johann Kaspar Lavatar's 'Essays on Physiognomy'.