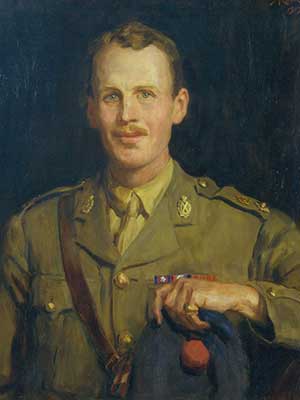 John Murray V, known as 'Jack', served with distinction with the Scottish Horse and the Royal Scots during the First World War. He rose to the rank of Lieutenant Colonel, and saw service in Egypt, Gallipoli and France.
He was twice awarded the Distinguished Service Order for personal bravery and also received the Belgian Croix de Guerre.
He was also active in many charities including Westminster Hospital, Friends of Great Ormond Street Hospital and the Deafened Ex-Servicemen's Fund.
A respected firm
John Murray V became a senior partner on the death of his father in 1928. Now an established and respected firm, John Murray publishers concentrated during this period on reissuing new editions from the Murray and Smith Elder back catalogue, and on publishing schoolbooks and memoirs and histories.
Murray V brought to completion the publication of 'Letters of Queen Victoria' in 1932 for which he received a knighthood.
Under John Murray V, the publishing house changed in 1951 from a partnership to a limited company. As he died childless, the firm passed to his nephew, John 'Jock' Murray VI.