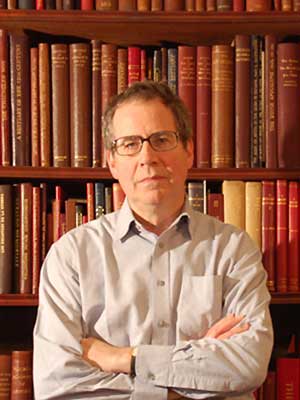 John Murray VII, son of John 'Jock' Murray VI and Diana Murray, joined the firm in 1964 after a lengthy apprenticeship in printing, binding and bookselling.
In 1970 he married Virginia Lascelles, who later became the John Murray archivist, caring for the collection and its many researchers with great passion and intellect.
Wide range of quality works
In 1987, management of the company was given over to Murray VII. At the end of the 20th century, Murray continued to publish a diverse array of quality works, which included works of travel, military, biography, history, fiction and education.
When Murray VII decided to sell the publishing company in 2002 to Hodder Headline, it was the oldest independent family-run publishing house in the world. Books are still proudly published under the John Murray imprint today.
Archive tranfers to Scotland
2006 saw the first transfer of the John Murray Archive from Albemarle Street to the National Library of Scotland. Substantial grants from the Scottish Executive and the Heritage Lottery Fund made the purchase of the collection possible.
The John R Murray Charitable Trust was established from the proceeds of the sale, and it assists the Library in the care and promotion of access to the John Murray Archive.