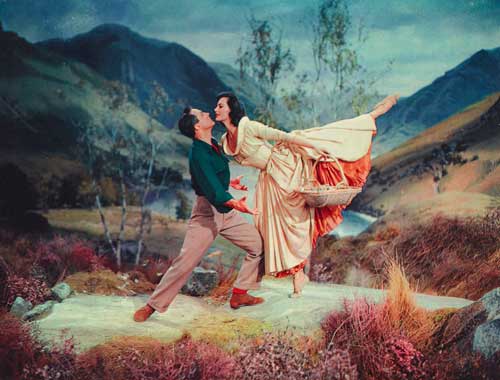 Gene Kelly as Tommy and Cyd Charisse as his Scottish love Fiona in a scene from 'Brigadoon' (1954).
MGM's musical producer, Arthur Freed, and Kelly, the film's star, famously failed to find the Scottish location they wanted in the real Scotland. So they built their mysterious disappearing village and surrounding scenery in Culver City, Los Angeles.
There was enough heather, tartan and painted Cinemascope landscape to please most patrons.
Films, annuals, posters, photos and much more were on show in 'Going to the pictures', our exhibition on cinema-going in Scotland, which ran at the National Library of Scotland from 15 June to 28 October 2012.