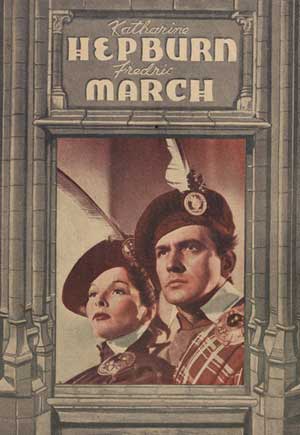 Handbill for 'Mary of Scotland' starring Katharine Hepburn and Fredric March.
With her Scottish ancestry and colouring, Katharine Hepburn seemed appropriate casting for the first talking 'Mary of Scotland' in 1936.
Fredric March sported a kilt and a burr in his role as the Earl of Bothwell.
A number of Scots appeared in the supporting cast, and the film lavishly recreated Holyrood and Fotheringay.
This handbill was among a stunning selection of items on show in 'Going to the pictures', our exhibition on cinema-going in Scotland, which ran at the National Library of Scotland from 15 June to 28 October 2012.