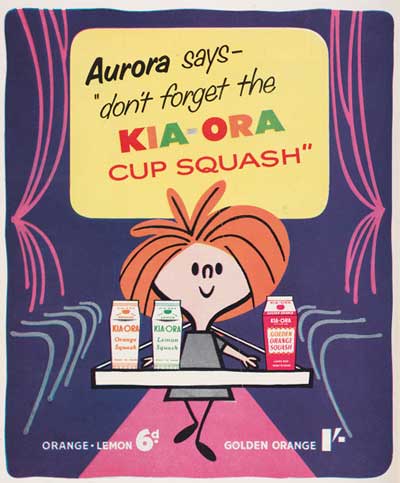 Advert for Kia-Ora, once a staple drink of cinema-goers.
This full-page advert appears in the issue of 'Kinematograph weekly' published on 20 February 1958.
It promotes three flavours: orange, lemon, and — in a large size — golden orange.
Adverts, films, annuals, posters, and much more were on show in 'Going to the pictures', our exhibition on cinema-going in Scotland, which ran at the National Library of Scotland from 15 June to 28 October 2012.