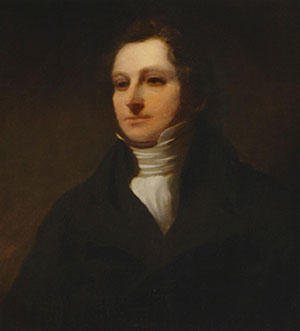 William Ritchie.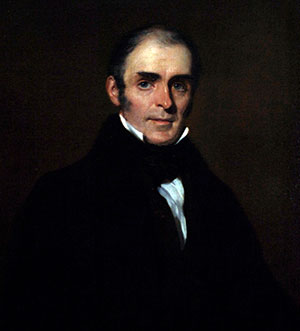 Charles Maclaren.
Images from 'The Scotsman' archive, used with kind permission.
The creation of 'The Scotsman' in 1817 resulted from a partnership between a solicitor and a customs officer.
Solicitor William Ritchie had concerns over the mismanagement of Edinburgh's new Royal Infirmary, and wanted an outlet to write about his views.
Customs Officer Charles Maclaren shared Ritchie's vision for an independent publication with a bold new voice, which would publish news and opinions 'without fear or favour'.
Together they set out the founding principles and an accompanying economic model for their new newspaper in a detailed prospectus.
This does not seem a contentious move today, but in 1817 it was considered bold - almost revolutionary.
First issue
The first issue of 'The Scotsman' was published on Saturday 25 January 1817.
The front page bore a thistle masthead and pledged to offer 'firmness, impartiality and independence' as well as to 'surprise by temporary brilliancy'.
This issue contained an article written by Maclaren entitled 'A survey of the workings of the spirit of liberty abroad, from the era of Rousseau and the revolt of the American colonies'.