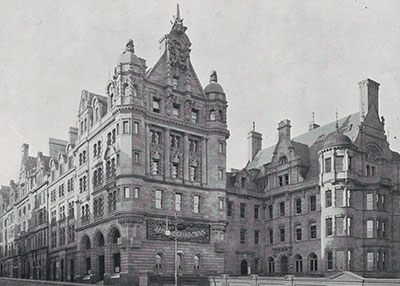 'The Scotsman' building on Edinburgh's North Bridge.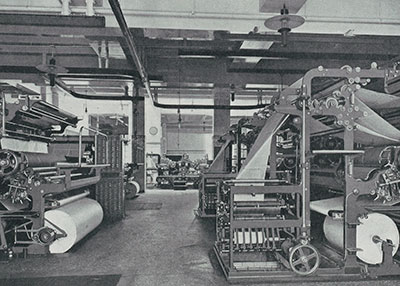 The printing presses of 'The Scotsman' building.
The redevelopment of Edinburgh's North Bridge in 1899 provided an opportunity for 'The Scotsman' to build one of the most magnificent newspaper headquarters in the world.
Seizing the chance to acquire the prestigious site, 'The Scotsman' employed the services of designers Dunn & Findlay to create a new state-of-the-art building.
In 1905, replacing the meat markets, inns, oyster shops and coffee houses which had stood there before, the new North Bridge building opened.
It had cost £500,000 (around £55 million today) and was the epitome of both luxury and functionality.
On the upper floors, marble pillars, walnut panelling and chandeliers adorned the management offices. The lower levels were equipped with modern printing presses, a tailor-made foundry and wire links to the wider world.