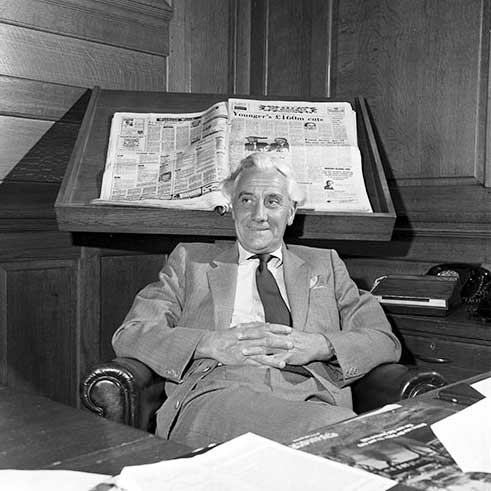 Eric Mackay, Editor from 1972-1985. From 'The Scotsman' archive, used with kind permission.
Writing letters to the Editor of 'The Scotsman' allows readers to open up public debate on current affairs.
During the 20th century the paper's letters page became an important forum for debate on both national and international issues.
On show at the Library, loaned by 'The Scotsman', is the ledger that the newspaper kept from 1946-1953 to record details of all letters received. The Editor in post at that time was James Murray Watson.
Editor's role
At the forefront of 'The Scotsman', and responsible for endorsing the paper's founding principles, is the Editor.
This position has become one of the most influential and prestigious jobs in Scotland.
Former editors include Alexander Russel (from 1846-1876), Eric Mackay (from 1972-1985) and Magnus Linklater (from 1988-1994).