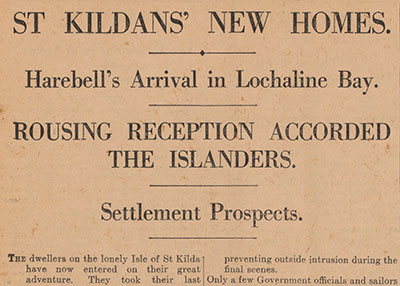 A report on the evacuation of St Kilda from 30 August 1930.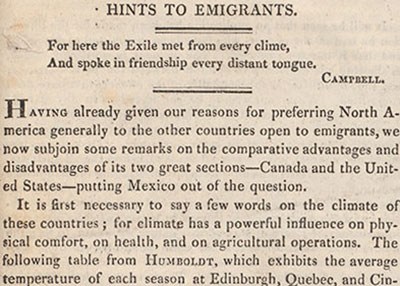 'Hints to emigrants' article from 22 December 1822.
The National Library of Scotland holds every issue of 'The Scotsman' since it was first published in 1817.
Looking back through the newspaper's archive offers a window on Scotland's past.
A report from 30 August 1930, for instance, paints a vivid picture of the evacuation of the inhabitants of St Kilda.
It describes how the islanders left an open Bible and a small pile of oats in each house, and then locked the doors. At 7am they boarded the ship Harebell, bound for Morvern on the mainland.
An example of reporting on issues that affected Scottish society comes from 22 December 1822.
The paper carried a front page article entitled 'Hints to emigrants'. This piece captures a sense of what life was like for those Scots fleeing the poverty and overcrowding of Scotland's cities to seek religious freedom and new opportunities overseas.