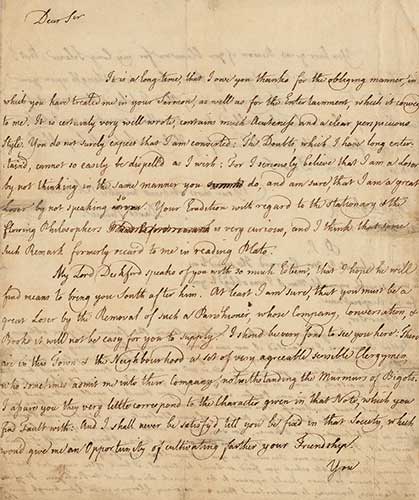 Letter from David Hume to Reverend Robert Traill on religion, 1755 [Library reference: Acc.13962].
David Hume's work 'A Treatise of Human Nature' set out Hume's sceptical philosophy about ethical behaviour.
This viewpoint was challenged by other Enlightenment intellectuals, particularly church ministers.
This unpublished letter of Hume to the clergyman Reverend Robert Traill demonstrates his warmth and convivial nature. Hume had previously criticised the clergy whom Traill defended in a published sermon.
Hume wrote to Traill to praise his work, but noted that it would do little to change his position.
Read more in our David Hume treasures display pages.