Slavery, Civil War and the Frederick Douglass family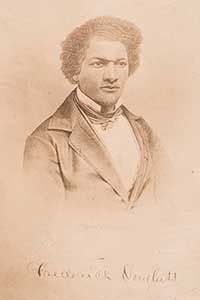 Frederick Douglass
by John Buttre, 1853.
Marking 200 years since his birth, this display explored the life and work of Frederick Douglass (1818-1895) and his family. Douglass was the most famous anti-slavery author and freedom-fighter in USA history. Ran from 4 October 2018 to 16 February 2019.
Frederick Augustus Washington Bailey was born into chattel slavery in Maryland, USA. In 1838, aged barely 20, he made a risky escape. He adopted the surname 'Douglass' and, devoted his life to the fight for social justice.
Committed to 'telling the story of the slave' and the 'strike for freedom', he was one of many early Black anti-slavery campaigners to live and work in Scotland.
Scotland's influence
Scotland as a nation and Edinburgh as a city influenced Frederick Douglass's journey from slavery to freedom. His freedom surname 'Douglass' was taken from James Douglas, the hero of Walter Scott's 'The Lady of the Lake'.
When he first came to Edinburgh in 1846 he was struck not only by the city's beauty but also by the fact that while living here he felt treated as an equal. Appointed as 'Scotland's Antislavery agent' he worked tirelessly for abolition, inspired by the freedom he felt on Scottish soil.
Rare items uncover the past
Never-before displayed manuscripts and photographs reveal untold tales of hope, despair, love, war and friendship in the lives of the Douglass family. Pamphlets, books and reports chart Frederick Douglass's influence and the remarkable stories of 19th-century Black abolitionists as they campaigned for social justice in the midst of the American Civil War.
Display highlights include: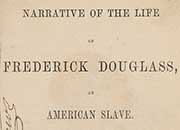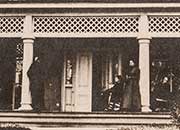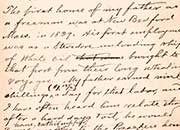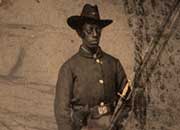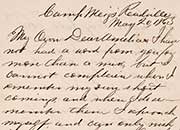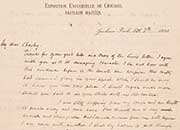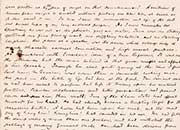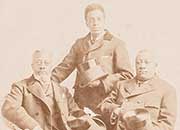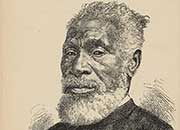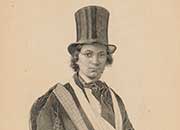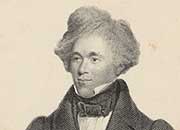 Many of the letters, manuscripts and photographs displayed are on kind loan from the Walter O and Linda Evans collection in the USA.
The Walter O and Linda Evans collection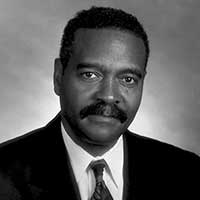 Walter O Evans
Walter O Evans is a collector, curator and conservator of African American history, culture and memory.
He and his wife Linda are committed to preserving the legacy of African American authors and artists by collecting their work and have acquired a huge collection of items, including more than 100,000 letters, books and manuscripts.
Learn more about the 'Strike for Freedom' in Scotland
In the 19th-century, Edinburgh was a city of freedom for Black social justice campaigners born into slavery in the USA. Frederick Douglass and other Black abolitionists came to the city to collaborate, speak publicly and to inspire thousands to join the anti-slavery campaign.
To accompany our display, there are related events including display talks and walking tours. You can explore maps pinpointing Frederick Douglass and other Black abolitionists in Edinburgh and Scotland using our interactive map resource. You can also view a 'Strike for Freedom' display guide and a 'Black Freedom Trail Map' of Edinburgh at Edinburgh University's 'Our Bondage & Our Freedom' website.
Additional