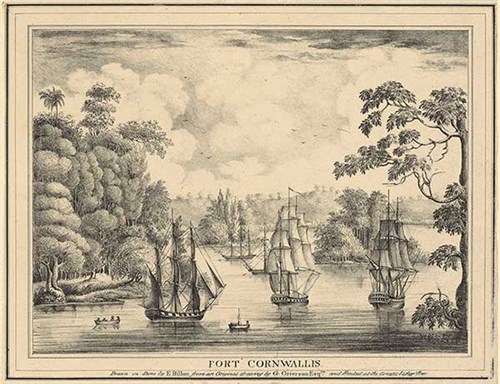 Fort Cornwallis in the Andaman Islands. From 'Twelve Select Views of the Seat of War in Burmah [sic], including views taken at Rangoon, Cachar and Andaman Islands, from sketches taken on the spot', by J Grierson (Calcutta, 1825). [Library shelfmark: FB.l.79]
This volume is a collection of exquisite lithographs from sketches by military surgeon J Grierson (who served during the first Anglo-Burmese war) and drawn on stone by E Billon.
They were printed at the Asiatic Lithographic Press, the first commercial press in Calcutta.
The book features in the 'Images of India' display at the Library from 6 July to 20 August 2017.