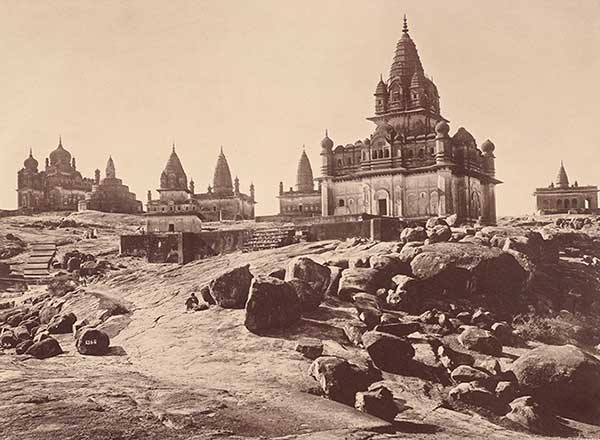 Jain temple at Sounaghur. From 'Famous monuments of Central India', by Raja Deen Dayal (London, 1886). [Library shelfmark K.180.d].
Sonaghur is the site of numerous stone temples and is still a place of pilgrimage.
Lala Deen Dayal was an eminent Indian photographer at a time when the trade was dominated by Europeans.
This book features in the 'Images of India' display at the Library from 6 July to 20 August 2017.
See also: 'Famous Monuments of Central India' book cover and Maharana of Odeypur