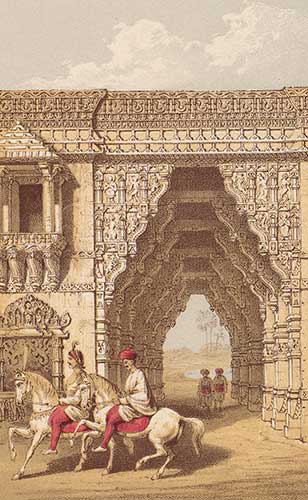 'Gate of a Hindoo city'. From 'Râs Mâlâ; or, Hindoo annals of the province of Goozerat, in Western India' , by Alexander Kinloch Forbes (London, 1856). [Library shelfmark E.147.b.19]
Indian civil servant and historian, Alexander Kinloch Forbes (1821-66) wrote and illustrated this volume.
He founded the Gujarat Vernacular Society (Gujarat Vidhya Sabha), showing his commitment to the literary culture and development of his adopted home state.
This book features in the 'Images of India' display at the Library from 6 July to 20 August 2017.