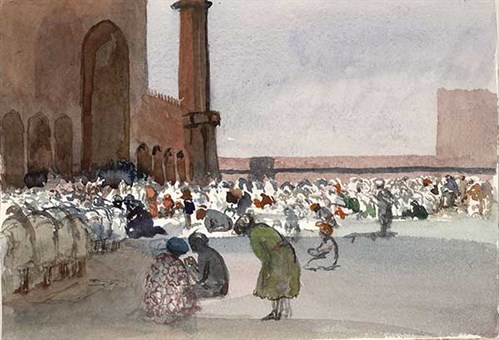 Painting of Jumma Musjed. From the journal of John Francis Campbell (1876-1877). [Library reference: Adv.MS.50.4.12]
This painting depicts the largest mosque in Delhi, the Jumma Musjed.
Traveller and folklorist John Francis Campbell of Islay visited India in 1876-1877. 
He made extensive records of his travels in illustrated journals capturing his breadth of interests, especially in geology, climate and folklore. They provide a glimpse into Campbell's fascination with South Asia as the site of ancient cultures and traditions.
This journal features in the 'Images of India' display at the Library from 6 July to 20 August 2017.