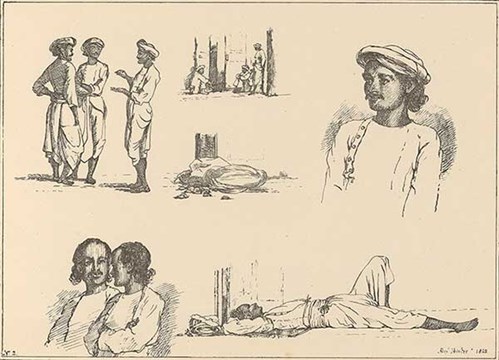 A page from 'Indian Sketches', by Alexander Hunter (Calcutta, 1842). [Library shelfmark: FB.m.244]
Dr Alexander Hunter went to India to practice medicine in 1841, but never forgot his artistic leanings.
In 1850 he set up India's first arts institution, the Madras School of Industrial Art. He went on to have an instrumental role in arts education in colonial India.
It is documented that, to help finance the school, Hunter sold his own library, etchings, drawings and paintings.
This book features in the 'Images of India' display at the Library from 6 July to 20 August 2017.