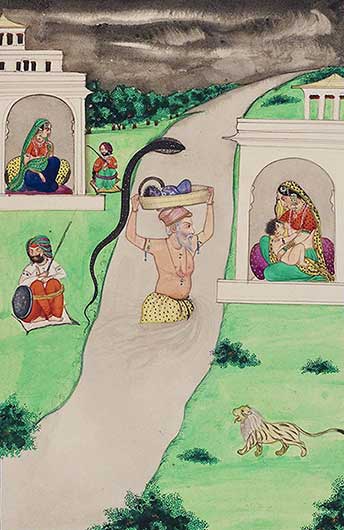 'Balarama [and] Krishna', by Kapur Singh (around 1865). [Library reference: MS.16490]
Vasudeva carries his infant son Krishna to safety across the swollen River Yamuna, a tributary of the sacred Ganges. They are protected on each riverbank by a snake — sheltering them from the rain — and a tiger.
In the background are Krishna's grieving mother, Devaki, and his brother, Balarama, shown with his surrogate mother, Rohini.
This item features in the 'Images of India' display at the Library from 6 July to 20 August 2017.