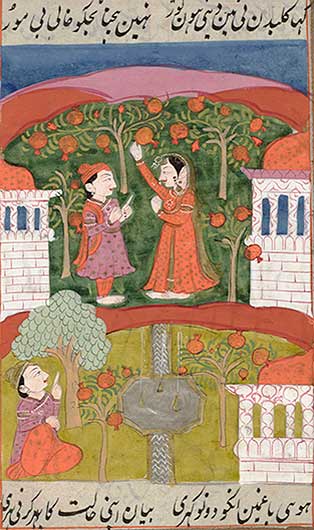 'Ishqnama-I Gulbadan o Naunihal' ('The loves of Naunihal and Gulbadan', by Ahmed Ali (early 19th century). [Library reference: MS.5784]
This Deccani Urdu poem was composed in Asif Jahi, Hyderabad, a century or so after the city's capture by the Mughals and the assumption of the rule of the Nizams, around 1200 A.H. (AD 1785).
Illustrated romantic poems in rhymed couplets (ashqiya masnavis) became popular at the Deccani courts, particularly in the 17th century, and were based on the genre of Persian romance narratives.
This book features in the 'Images of India' display at the Library from 6 July to 20 August 2017.