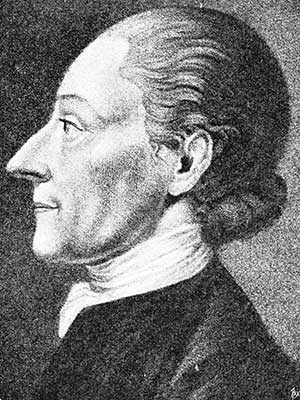 Between 1789 and 1799 John Murray I published, in partnership with Joseph Johnston, an the English translation of Johann Kaspar Lavater's 'Essays on Physiognomy'.
Lavater was a Swiss physician who argued that character could be understood from facial expressions and the shape of the head.
The work was sold by subscription in 41 parts at 12 shillings each or £24 for a complete set.
Profitable 'Essays'
At a total cost of over £10,000 to produce,  'Essays' was a very expensive book.
It contained over 800 engravings, including illustrations by James Gillray and William Blake.
The publication was very successful and was John Murray I's most profitable publication, making him around £1,000 profit.